A week ago, Surrey Hills Baptist Church lost its senior pastor, Wendell Lang, through retirement. But what a blessing it has been to celebrate him!! Not all of those who call themselves "pastor" are truly qualified to serve in that capacity, in that position; not all have been called by God. But last week we celebrated a true Shepard of the Lord. And Sunday night Pastor Wendell C. Lang was commemorated on his retirement, February 28th, 2021, after over 41 years of pastoring and faithfully serving in ministry. He has led people to Jesus and been an outstanding and faithful servant for Christ. We celebrate his services and sacrifices and commend him for his steadfast Christian leadership over the years. On behalf of Surrey Hills Baptist Church, Representative Denise Crosswhite Hader, and the great state of Oklahoma, Dr. Lang was presented with the proclamation of Dr. Wendell Lang Day in the State of Oklahoma.
Pastor Lang's philosophy of ministry is that he believes God has set up the local church as a part of the Body of Christ. Therefore, a minister is one who equips the saints to fulfill the work of the Kingdom of God. Since Christ is the head of the church, pastors should strive to bring the congregation into a more intimate fellowship with God. This should be accomplished through preaching and teaching God's uncompromised Word. His specific ministry is in the area of shepherding God's flock. God has led him to work especially with different men's groups of various levels of commitment. This investment in men brings a tremendous sense of joy into his life. Church growth is also an area of great interest to him, and he believes this is reflected in the churches that he has pastored.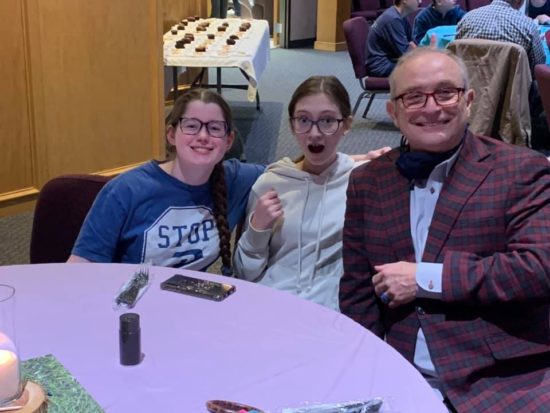 Pastor Lang pastored Farris Baptist Church, Farris, OK, Brush Creek Baptist Church, Springdale, AR, Berry Road Baptist Church, Norman, OK, First Baptist Church, Pryor, OK, West Jackson Baptist Church, Jackson TN, and Surrey Hills Baptist Church, Yukon, OK. He also served as Executive Director-Treasurer of Illinois State Baptist Convention, Springfield IL. He served as a consultant for Oklahoma Baptist State Convention, OKC, OK. Lang served as the President and Second Vice President of the Baptist General Convention of Oklahoma and in other various leadership roles, including as trustee and church relations director of Oklahoma Baptist University, Shawnee, OK, Former Assistant to the President of Midwestern Baptist Theological Seminary, Kansas City, MO, and serves as Director of Ministry Relations, WatersEdge Ministry Services, OKC, OK.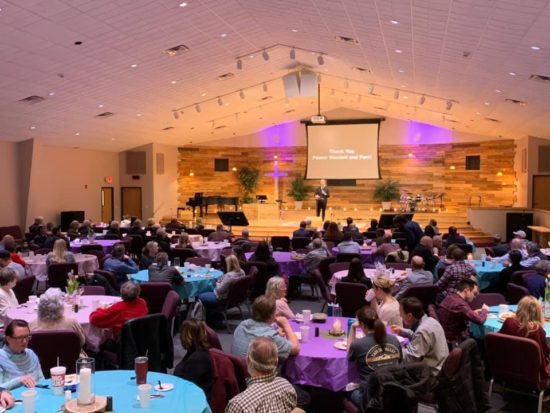 Pastor Lang's hearts passion is in the area of Christian leadership. Leadership is defined as influence. His calling as a leader is to help others become influential for Christ. The effective church has a balanced ministry. A balance in worship, missions, evangelism, and ministry opportunities will result in a congregation that meets a cross section of needs. In this day and age it is important to know where a pastor stands on missionary support. Pastor Lang is a strong advocate of the Cooperative Program and is firmly convinced that the Cooperative Program, along with other Southern Baptist mission partnerships, is the best and most effective way to reach our world for Christ.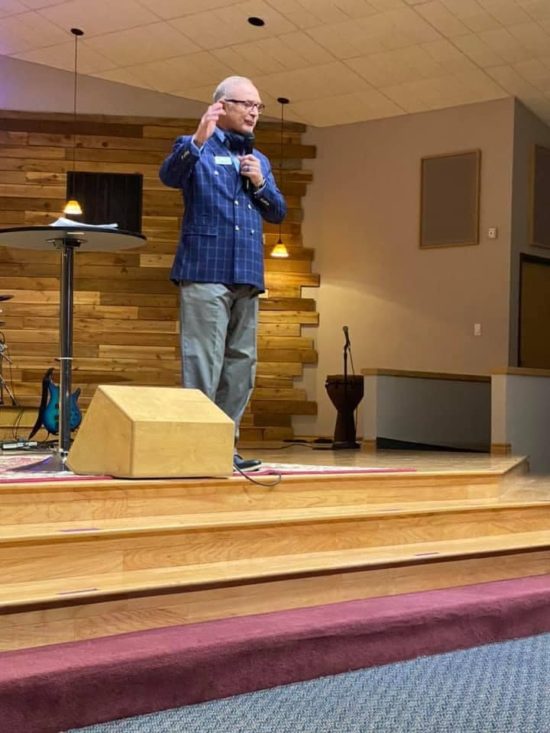 During his tenure, Pastor Lang has made a profound impact through our nation as he worked as a very effective leader in many areas of outreach in numerous communities. During his long and productive ministry he has demonstrated in so many ways his unwavering love, unrelenting guidance, and profound dedication to the welfare of others, earning him the respect and affection of people from all walks and ages of life, under the direction of the Holy Spirit. Pastor Lang, with his wife Pam Lang along his side, have been outstanding and respected residents of Oklahoma as loving parents, family advocates, spiritual leaders, and friends. With much appreciation and honor, the members of the Surrey Hills Baptist Church body desire to extend to Pastor Lang, his wife Pam Lang, and his family their sincerest love and appreciation. Pastor Lang has shown his personal and spiritual commitment to the Lord in his spiritual leadership and guidance to his congregation and community where biblical values of faith and family were celebrated. Surrey Hills Baptist Church has been proud to call Pastor Lang their pastor, leader, and friend. The members of Surrey Hills Baptist Church and citizens of Oklahoma desire to recognize, honor, and express their love and appreciation to him for all of his achievements, contributions, commitments, and his passion for the the local church, evangelism, and missions throughout his lifelong commitment of ministry.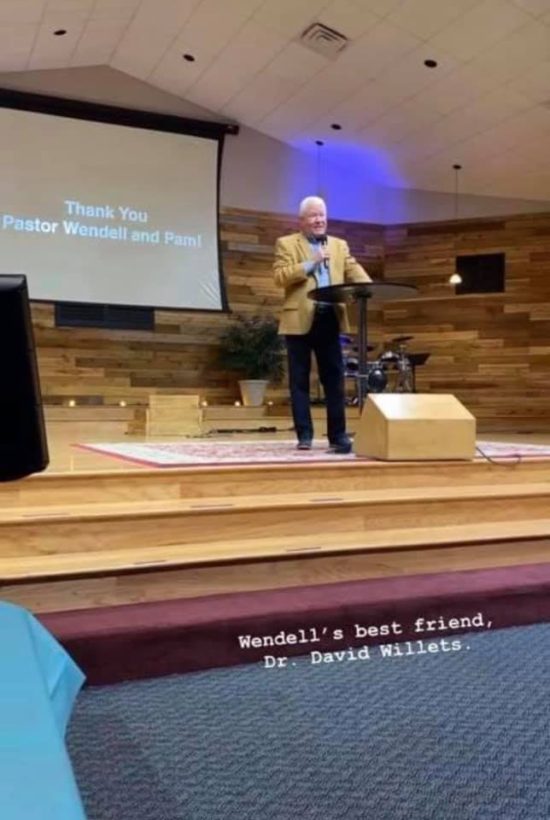 ". . . during my Dad's Pastoral Retirement Celebration, he was given this proclamation. Declaring February 28, 2021… "Dr. Wendell Lang Day". How cool is that!? This honor was so well deserved! Here's a portion of my comments from his celebration dinner last night. ——Wendell Lang is a once in a generation kind of leader, pastor and friend. He did things others could never do. He reached people others couldn't reach and he loved those other wouldn't love. What many people saw on the stage and leading the church was a man who not only knew everyone by name, but their pain…You see, Wendell was not just a PASTOR, he was a true Shepard. And a shepherd knows where each of his sheep are bruised or even broken, and yet he loves them all the same.That's Wendell Lang, that's my Dad. Lastly, thank you for being a man that in every area of life, I could follow. For many years I wasn't sure I wanted the pressure of being your son. I didn't know how to handle living in the shadows of someone so impactful, so magnetic, so loved. But today not only do I want to be your son, but it is my greatest honor to be called Wendell Lang's son…I love you & thank you for 41 years of incredible ministry." ~ Lance Lang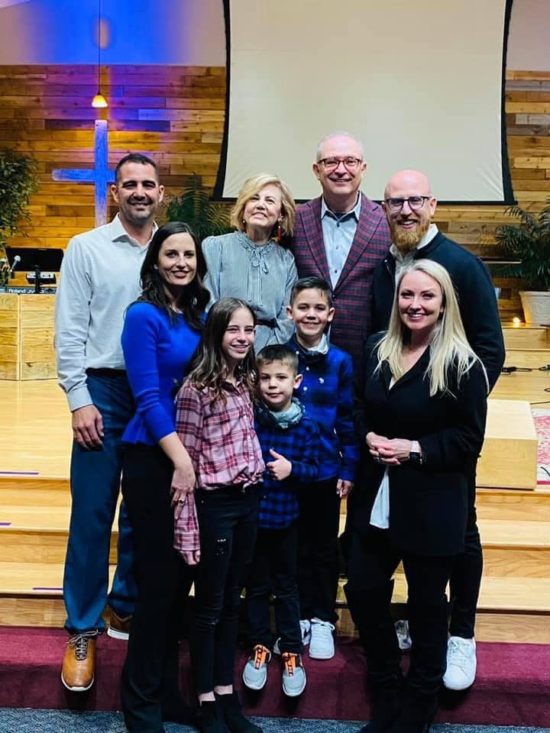 Thank you, Pastor.