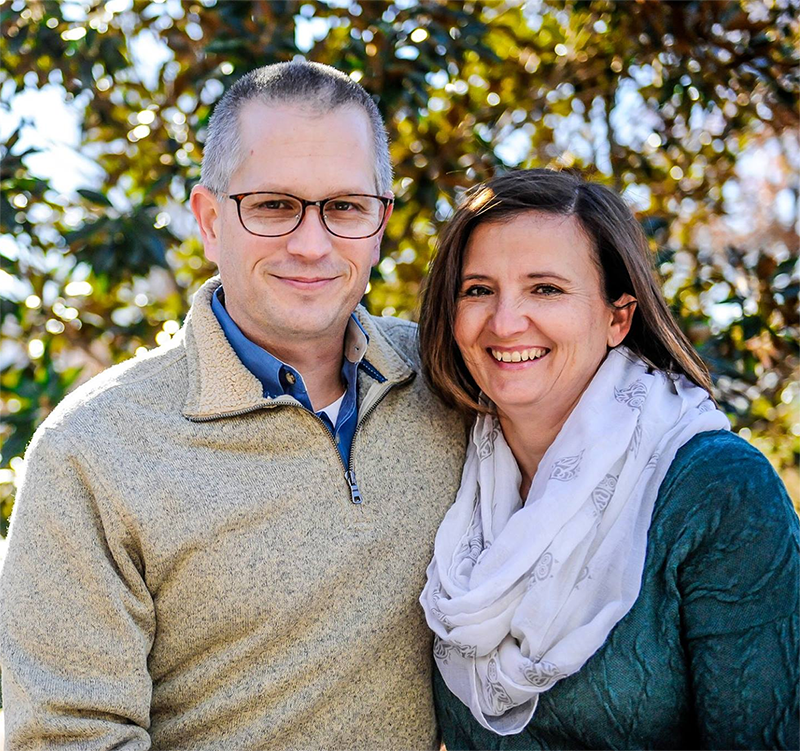 Dr. Doug Brown
Senior Pastor
"But in your hearts set apart Christ as Lord. Always be prepared to give an answer to everyone who asks you to give the reason for the hope that you have…" 1 Peter 3:15
I am passionate about seeing people experience life change.  I think the best place for life change to take place is in a small group of friends seeking God together.  Our goal in everything we do at Surrey Hills is to assist people to find or start a small group with the purpose of becoming more like Jesus together.  We have small groups for all age groups for our church and we have a desire to see these small groups meeting many places throughout the city and some of them meeting at times other than Sunday morning.  If you have a desire to be part of our small group ministry let me know and I will help you find your place of service
Please feel free to contact me with any needs or questions.
email: doug.brown@surreyhillsbaptistchurch.org
phone: 405.317.8076
office hours: 3:15pm-5:15pm Mon-Thurs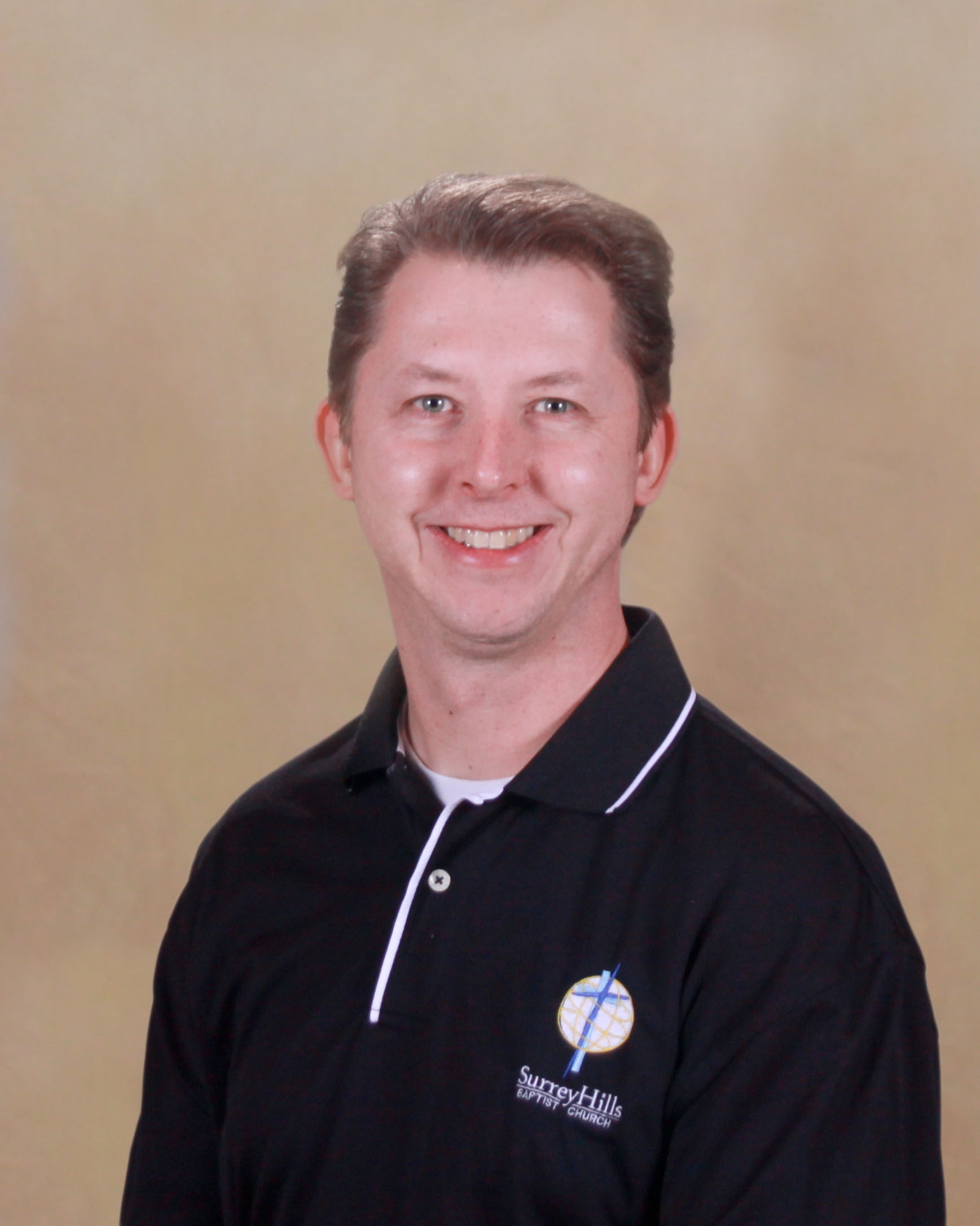 Greg Peters
Minister of Church Administration & Missions
I had the blessing of joining the SHBC Leadership Team in October of 2010.  Through many years of multi-faceted business management experience, team leadership skills, international missions experience, and dedication to Christ I have been prepared for serving here at Surrey Hills Baptist Church.
My wife Michelle and our family have been long time members of SHBC and have served in many roles.  We have have four beautiful children Cameron, Carson, Caroline and Carter.
Romans 12:2 – Do not conform to the pattern of this world, but be transformed by the renewing of your mind. That you will be able to test and approve what God's will is – His good, pleasing and perfect will.
Phone: 405.606.1379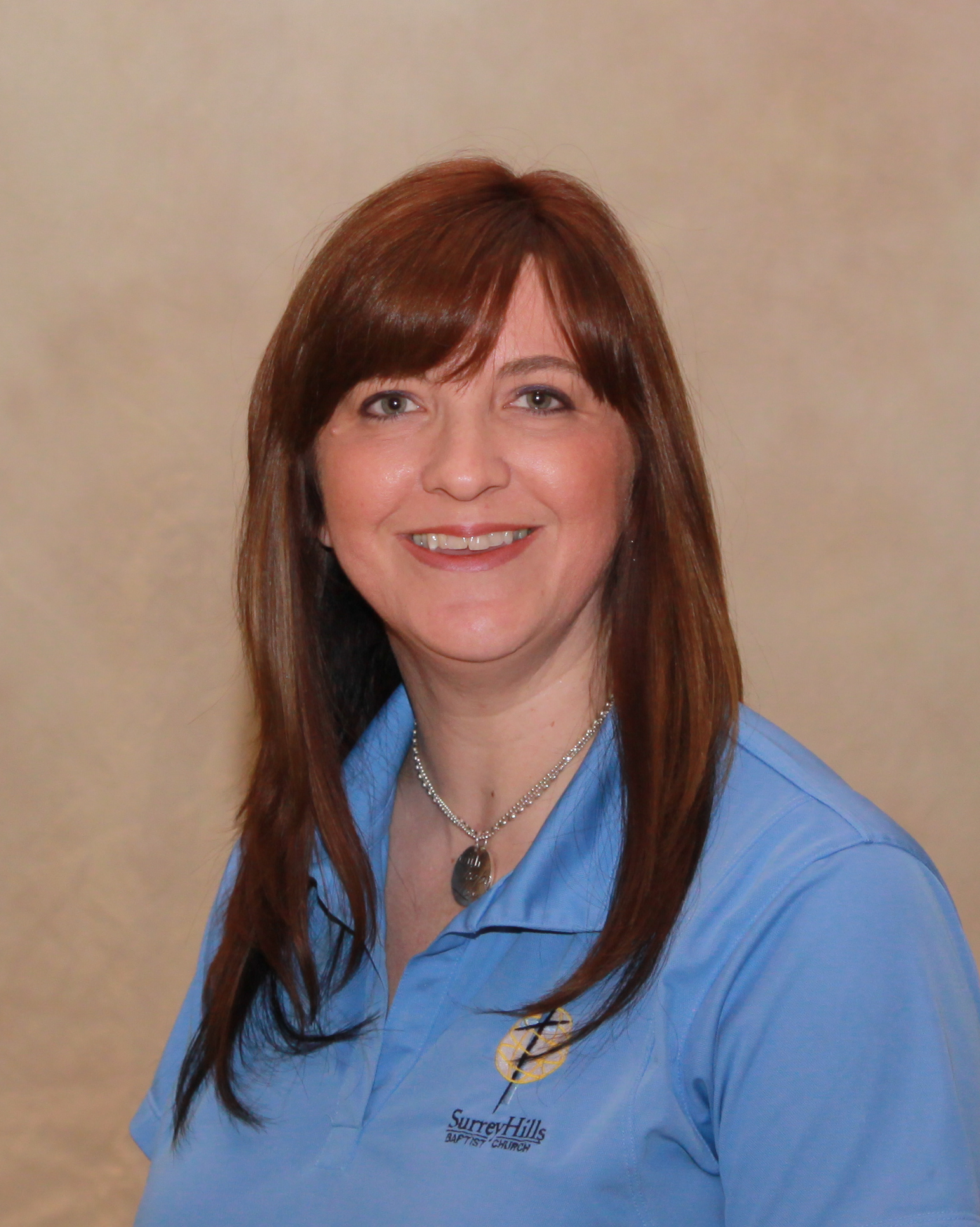 Michelle Peters
Children's Minister
"We will tell the next generation the praiseworthy deeds of the Lord, His power, and the wonders He has done."  Psalm 78:4
I have always had a heart for children. While attending Oklahoma State University, I earned a master's degree in Speech-Language Pathology & Audiology. I had a six-year career in that field which focused almost exclusively on working one-on-one with young children.
Shortly after the birth of our first child, I gave up my career as a speech pathologist to become a stay-at-home mom. When Surrey Hills Baptist Church had an opening for a children's minister, I quickly applied. I could clearly see that God was opening the door and allowing me to fulfill the calling He had placed on my life.
Since becoming the children's minister at SHBC, I have earned a reputation for having quality children's events. Even more importantly, a reputation for loving every child that enters the doors. I am always looking for ways to better reach children for Christ. My heart's desire is to introduce children to Jesus Christ and to help them establish a firm foundation on Him so that they can keep their feet and their lives on solid ground.
My husband Greg and I have four beautiful children Cameron, Carson, Caroline & Carter.
Phone: 405.373.2139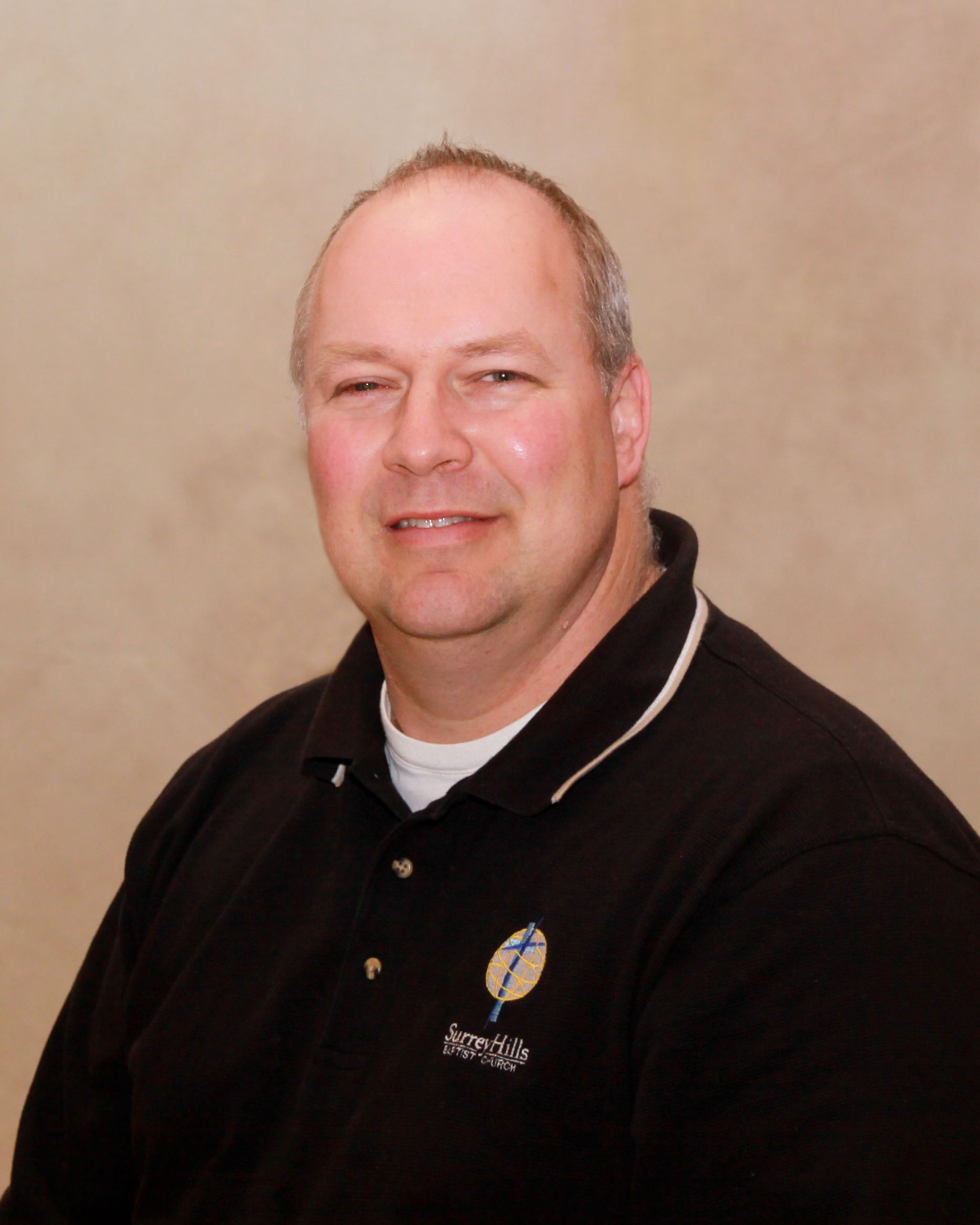 Darrell Schantz
Music Minister
"God is spirit, and his worshipers must worship in spirit and in truth."
John 4:24
Darrell joined our staff in 2007. His character and demeanor are shining examples of Christ in his life.
Darrell's heart is to honor God through lifting voices in worship. He desires to use the choir and praise team to prepare hearts to receive God's spoken word. Darrell's passion is celebrating God through hymns and praise choruses and promoting unity in corporate worship with the fellowship of believers.
He and his wife Rhonda have three children.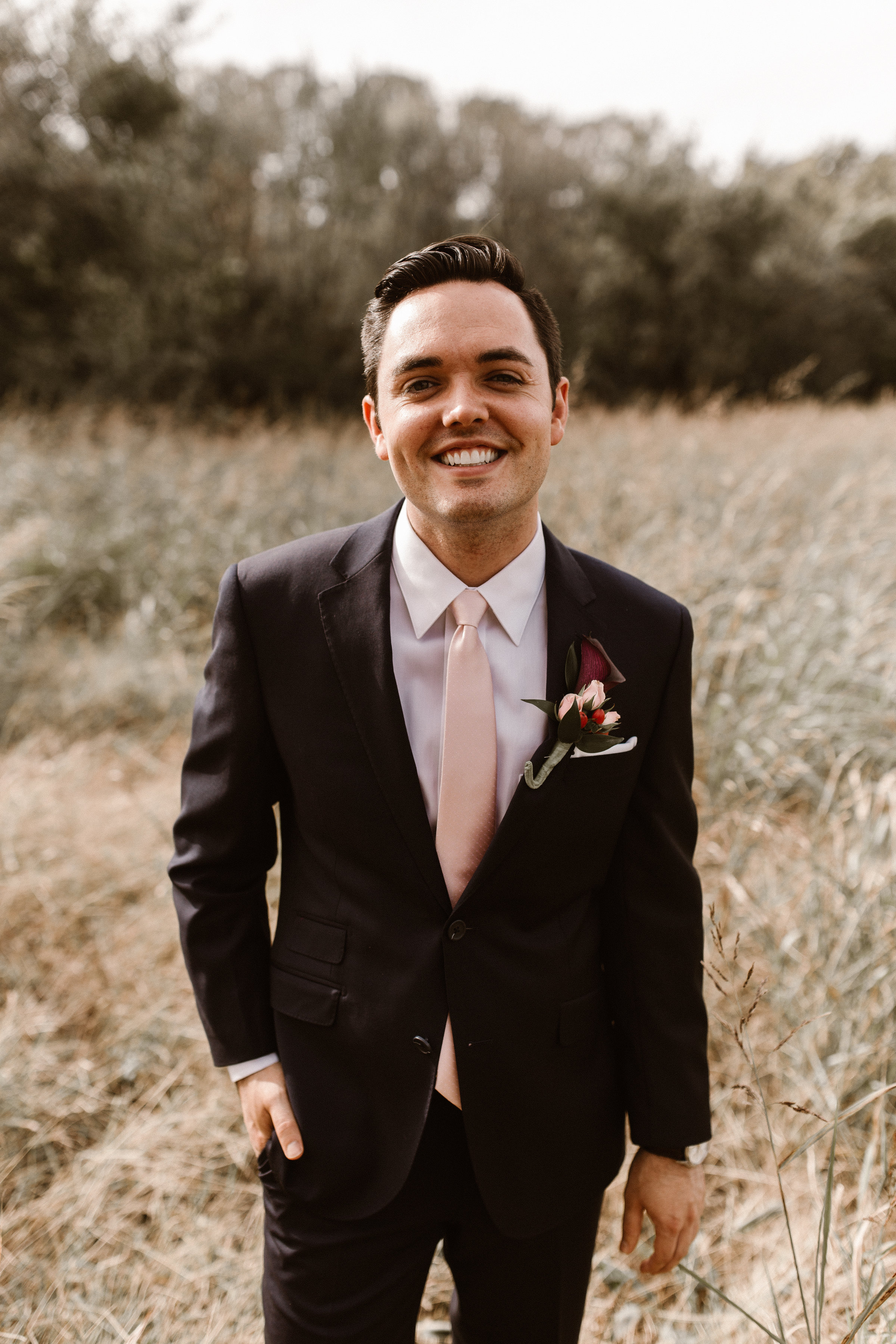 Jerrad Richards
Young Adult Minister
"I have been crucified with Christ. It is no longer I who live, but Christ who lives in me. And the life I now live in the flesh I live by faith in the Son of God, who loved me and gave himself for me."  Galatians 2:20
I have been blessed to be involved in a local body of believers since I was very young.  During Sunday school at the age of six, the moment God called me to Himself, I was confronted with the severity of my sin, but more powerfully with His infinite, all satisfying beauty. As a result, the truth of the gospel of Jesus Christ has compelled me to invest in the lives of those around me, specifically youth.  John Owen wrote, "…our happiness consisteth not in the knowing the things of the gospel, but in the doing of them."  I truly believe that the gospel is never meant to merely be grasped as knowledge, but it is always meant to be lived out through radical obedience.  Knowing the bedrock truth of scripture that God's pleasure in me is not based upon my performance for Him, but it is rather based on what Jesus has done for me as my substitute, I am free to serve.
I believe that God's Word is complete and without blemish.  It is the truth and the standard by which against everything else must be compared to.  Moreover, it is alive and powerful.  Breathed out by God Himself (2 Timothy 3:16).  It is divine and contains the power to change people's lives. Likewise, it contains one central theme and message: "I [Jesus] am the way, and the truth, and the life.  No one comes to the Father except through me" (John 14:6).  I consider it a privilege to proclaim the gospel of Jesus Christ.  My vision is to see lives dramatically transformed by the power of the gospel.  As a result of being gospel centered, the church will grow into mature and faithful ambassadors of Jesus, for His name's sake among all peoples.
Follow me on Instagram @adventureswiththerichards
Please feel free to contact me
Phone: 405.248.7223
jerradrichards@yahoo.com