Kids Ages 4 Years – 6th Grade
Call for more info.  306.0083
CrossTimbers Kids Camp
June 3-6 2023              Ages 3rd – 6th Grade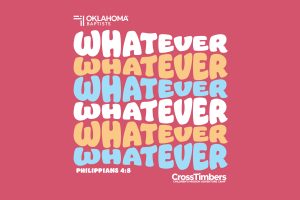 "Finally brothers and sisters, whatever is true, whatever is honorable, whatever is just, whatever is pure, whatever is lovely, whatever is commendable — if there is any moral excellence and if there is anything praiseworthy — dwell on these things."
Philippians 4:8 CSB
CrossTimbers Children's Mission Adventure Camp exists to support local church efforts to reach lost children in their communities and to raise up a generation of kids with an authentic walk with God who actively serve others with missional living.
VBS
July 17-21 2023              Ages 4 through 6th Grade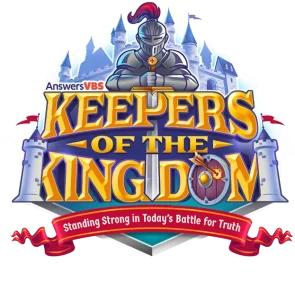 Preparing Children to survive in today's world:
We are engaged in an epic battle for the hearts and minds of our youth. Every day, they're bombarded with lies about who they are, who their Creator is, and where their salvation comes from. Thankfully, God has given his children armor to wear in this battle between truth and lies, light and darkness, good and evil.
With this VBS, your kids will learn how they can be part of God's kingdom through salvation in his Son and will be equipped with the armor of God to become Keepers of the Kingdom who stand strong in today's battle for truth.
Sunday Morning - G.R.O.W.T.H.
Join us every Sunday morning beginning at 9:15 for Sunday School. Classes are offered for children ages 3 years through 6th grade. Biblically-based classroom material is presented each week which is age-appropriate, interesting, and relevant for today's children. We would love to have you join us!
Sunday Morning - Children's Church
Join us every Sunday morning for worship …. kidstyle!
This high-energy, kid-friendly children's church program entertains, enlightens, and educates children ages 4 years through 6th grade. Each week's lesson focuses on a truth about God and His Word that the kids can take to heart and integrate into their lives. It's amazing … kids can have fun and learn at the same time!
Wednesday Night
The AWANA program at Surrey Hills Baptist Church is held every Wednesday evening from 6:00-7:30 through the months of September-May. There is an AWANA club to meet the needs of every child from ages 4 years through 6th grade. The cost for all necessary materials is $25. Children can join at any time during the year, and payment is not necessary until a decision to join the club has been made. We always welcome visitors, so please make plans to come and check us out!
If you would like further information regarding this program, please contact Michelle Peters at 373-2139.
ABKA Karate
Surrey Hills Baptist Church is excited about the opportunity to partner with ABKA Karate under the direction of Sensei Susanne Greenway. Classes are held every Tuesday evening for all belts and every Thursday for orange belts and up. The recommended age for starting this class is 9 years, but younger children will be accepted if they take the class with a parent or an older sibling. White belt classes are started approximately 2 times a year.
Awana Clubs Registration
Online Awana Registration